Experienced psychologists registered with the Australian Health and Practitioner Regulation Agency (AHPRA)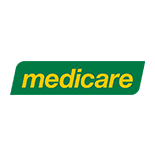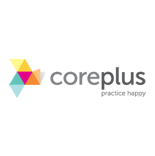 What matters most is what you do today, we pride ourselves in helping you develop the insight you need to make today count and live the life you most deserve.
For over 10 years, insight has brought together a team of highly trained and experienced psychologists with diverse interests and specialisations to deliver a wide range of psychological treatment and assessment services to children, adolescents, adults and couples. Insight aims to provide specialist clinical and forensic services through our assessment and treatment of a wide range of mental health issues, difficult personality styles and behavioural problems using evidence based practices both individually and in groups. Our psychologists exercise professionalism, sensitivity and a client-centered approach to ensure that you feel comfortable and are working towards your goals at our Essendon location.
Through our corporate and educational well-being programs, we provide mental health wellbeing training packages as well as educational and workplace assessments, personal development, leader training and development, resilience building, coaching, individual and group therapy and conflict resolution.
All of our psychologists maintain professional development and ensure that our assessment and treatment approaches are up to date and based on the most current research. We help you achieve your goals and the life you deserve through insight.
We are a team of experienced and skilled Psychologists who have Masters or Doctoral level training in clinical, child, counselling and forensic treatment and assessments.
Our staff have worked in a range of fields such as the Department of Justice, Department of Human Services, Schools, clinical inpatient and outpatient services, trauma support services and University psychological services.
Insights' psychologists have varied specialties and research interests, and as a result are able to offer expertise in a range of psychological treatment and assessment areas. Our team operates within the ethics and principles prescribed by the Australian Psychological Society's' charter.
Dr Elizabeth Terziovski
Close
Elizabeth is a registered Clinical and Forensic Psychologist, having completed a Doctorate in Clinical Psychology, specialising in Forensic Psychology, at Monash University in 2008. She has had over 10 years experience working with adults, adolescences and more recently couples presenting with a range of clinical and forensic issues.
Elizabeth has a broad range of clinical interests including working with clients who experience mood and anxiety disorders, personality disorders, trauma related emotional difficulties, self-esteem and identity issues, loss and grief, anger issues and couples work. Elizabeth works collaboratively and creatively with the client to explore and identify alternative ways of responding to situations that occur in our lives and to develop new skills. She particularly focuses on bringing about self-awareness and identifying the client's values with the view of creating different opportunities and choices in how we live our lives. Elizabeth tailors the treatment to the client, presenting problem and willingness to change. She is recognised for providing in-depth therapy that is based on the fundamental principles of empathy, respect and validation. She combines these fundamental principles with evidence based psychological approaches such as Cognitive Behavioural Therapy (CBT), Acceptance and Commitment Therapy (ACT), Dialectical Behaviour Therapy (DBT), Mindfulness, Solution Focused Therapy, Exposure Therapy and principles from the Gottman Method and Emotion Focused Therapy (EFT) to achieve client's goals.
Prior to establishing insight, Elizabeth developed a broad base of skills in clinical and forensic assessment, having worked in several clinical and forensic settings including Thomas Embling Hospital (Forensicare), Community Forensic Mental Health Service (Forensicare), Monash University Clinical Psychology Centre and the Children's Court Clinic at the Children's Court of Victoria. Elizabeth has administered and interpreted a wide range of psychological tests designed to assess personality, psychopathology, risk of violence, intelligence and cognitive functioning. Her skills and experience in conducting assessments have extended to authoring Court reports and giving evidence as an expert witness.
Elizabeth is a member of the Australian Psychological Society and also the College of Clinical Psychologists and College of Forensic Psychologists. She is registered to provide clinical psychology services as a Medicare Service Provider, and is also a registered Service Provider with WorkSafe Victoria and the TAC. Elizabeth also speaks fluent Macedonian.
Ms Alexandra Ehrenberg
Close
Alexandra is a psychologist with the Psychology Board of Australia and a member of the Australian Psychological Society. She has over 10 years experience in delivering psychological services including individual therapy, family therapy, report writing and providing training and professional development programs.
Being trained in a diverse range of therapeutic frameworks means she is flexible in her approach and tailors the therapeutic process to meet your individual needs. Such therapeutic styles include:
• Acceptance and commitment therapy
• Interactive drawing therapy
• Cognitive behavioural therapy
• Solution-focused therapy
• Narrative therapy
Alexandra works primarily with children, adolescents and families. Her passion and expertise focus on adolescent well being; working with young people who have experienced developmental trauma, domestic violence and emerging mental illness. Her aim is to provide a reparative environment to help young people learn about themselves and learn the skills to have a fulfilling life.
Dr Maritza Thompson
Close
Maritza is a psychologist with the Australian Health Practioners Agency (AHPRA). Maritza's studies have included a Behavioural Science Degree with double major in psychology from La Trobe University and a postgraduate Diploma in Counselling Psychology from RMIT. Further qualifications include research and teaching within the Department of Psychiatry at Melbourne University with the completion of her PhD in the Department of Psychology, The University of Melbourne. Her PhD focused on The Psychological Impact of Torture and Other Types of Systemic Abuse. Maritza's broad experience in psychology has included working with refugees, trauma survivors, child sexual assault and adolescent mental health services, student and staff counselling with TAFE NSW and Southern Cross University. She has worked for The Melbourne Clinic outreach program and Essendon Private Hospital in the inpatient and outpatient programs. Maritza is a psychologist with extensive clinical and research training in the area of trauma and cross cultural psychotherapy. She has facilitated educational and psychotherapeutic groups within her work environments. She enjoys working with diverse cultures and is fluent in Spanish. Having a diverse work experience Maritza has assisted people with anxiety disorders, posttraumatic stress disorder, eating disorder, bipolar disorder, depression, relationship issues, educational and vocational stressors. She enjoys working from a client centered perspective incorporating cognitive behavioural therapy, solution focused therapy, narrative therapy and schema therapy. These modalities are applied to individual, couples and group therapy.
Shalini is a Clinical Psychologist with the Psychology Board of Australia, having completed her MSc and MPhil in Clinical Psychology. Shalini's professional psychology work has widely spanned across all life stages and clientele. She has worked with older and younger adults, adolescents and children, from highly diverse cultural and socio-economic backgrounds.
Passionate about making a genuine difference to the lives of her clients, she deeply values the Rogerian principles, including therapeutic environment establishment, genuineness, acceptance and empathy. The power of strong therapeutic alliance is an important practice principle for Shalini.
Trained to formulate and tailor-make intervention plans to answer the unique needs of each client, Shalini uses an eclectic method and skills base. She amalgamates multiple preferred therapeutic approaches, including cognitive behaviour therapy, strengths supportive therapy, interpersonal therapies, schema therapy, acceptance and commitment therapy and integrated mindfulness techniques.
Shalini's experience includes working with socially prevalent clinical conditions, including major depression, anxiety, bipolar disorder, obsessive-compulsive disorder and personality disorders. She has worked extensively too, with neuropsychological conditions, psychological assessments and in neuro-cognitive rehabilitation.
Shalini's work with children and adolescents has included providing support with neurodevelopmental disorders, learning difficulties and emotional and behaviour problems. She is passionate about being creative in her work with young children, incorporating play and art into therapy. She is trained to administer childhood ability assessments and apply various psychotherapy methods, including behaviour modification support and applied behaviour analysis. She is also proficient with various parent-child management training interventions.
Shalini is a member of the Australian Psychological Society and is registered to provide psychology services as a Medicare service provider.
Shalini will be on Maternity Leave from April 21st 2021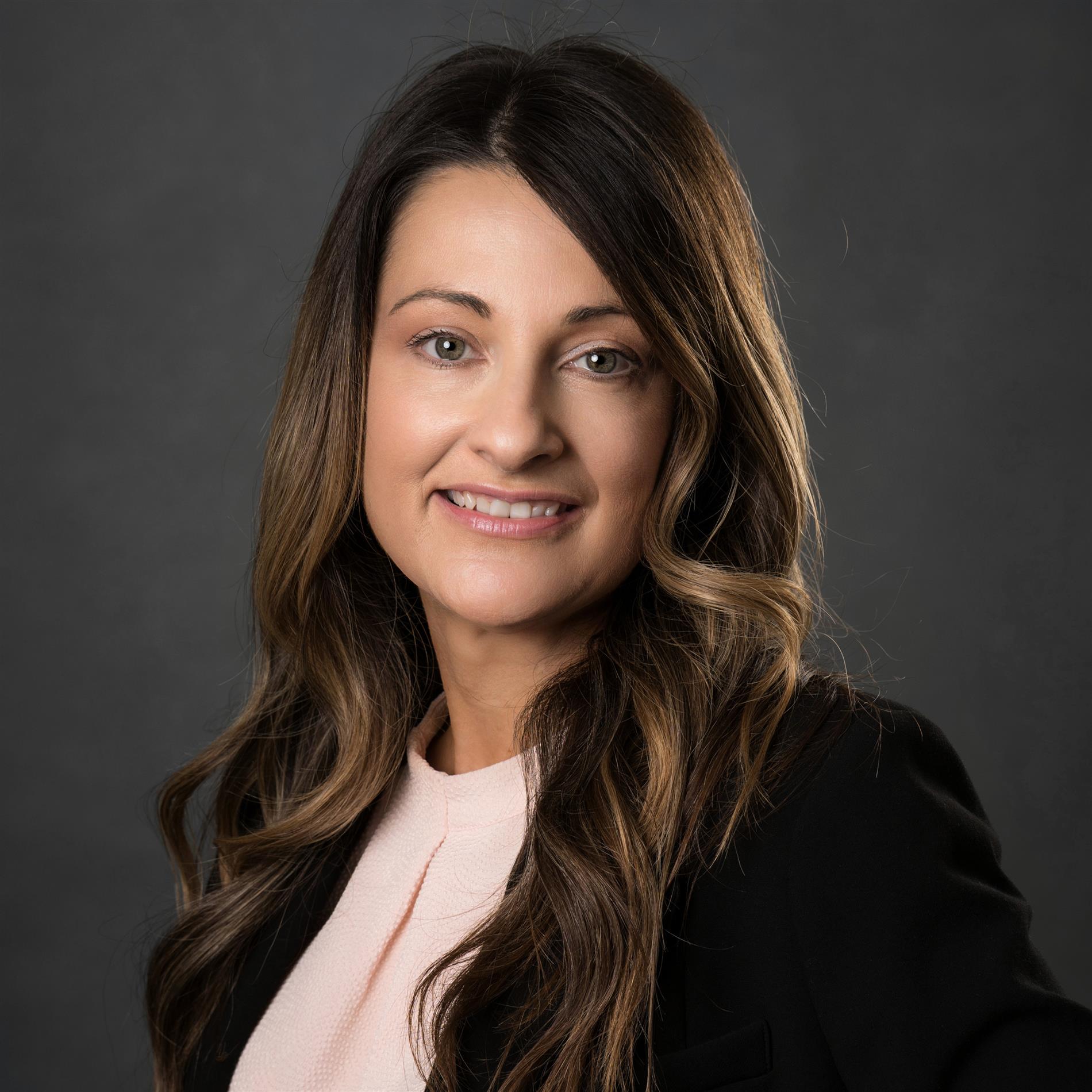 Vikki is a Psychologist with the Australian Health Practitioner Regulation Agency (AHPRA) and has held a full membership with the Australian Psychological Society (APS) for a cumulative period of 20 years. She completed her Bachelor of Education Degree (Secondary), majoring in Psychology and Post Graduate Diploma at Deakin University in Melbourne from 1992-1997. Vikki has worked in a variety of settings. An area of specialisation includes working with children and young people who are experiencing learning and behavioural difficulties. Her special interests include Learning Difficulties, Anxiety and Social Emotional Development. Vikki enjoys working with children and young people of all ages.
Primarily working with children and adolescents , Vikki is especially familiar with issues likely to emerge across the developmental stages. She provides one on one support to young people as well as within a group setting. Vikki aims to develop supportive relationships in order to empower children and their families and collaboratively developing a range of practical strategies in an engaging, creative and age appropriate manner.
Vikki works closely with young people and their families to address a broad range of challenges including but not limited to; anxiety, depression, challenging behaviours, self esteem, Autism Spectrum Disorder (ASD) and navigating friendships and social difficulties. In counselling sessions, Vikki draws on evidence based techniques most suited to the person and the issues presented. Vikki utilises a range of therapeutic approaches including Cognitive Behaviour Therapy (CBT), Acceptance and Commitment Therapy (ACT) and Mindfulness.
With 20 years of experience, Vikki has worked across a range of settings including; the Department of Human Services-Child Protection, Disability Client Services-Behaviour Intervention & Support Team (BIST), as well as the Department of Education and Training-Early Intervention Services. She currently works part time while maintaining her other roles which include: School Psychologist in a secondary setting and an assessor for funding applications for Victoria School systems. Vikki undertakes assessments for the Department of Education, Catholic Education of Melbourne as well as various other Independent Schools. She is well equiped in advocating and applying for students to receive additional supports within the educational system.
Vikki has extensive experience in assessment work and offers comprehensive cognitive and educational assessments as well as assessments of adaptive behavioural and emotional functioning. She has also been involved in the Australian and New Zealand Standardization Projects for; Wechsler Preschool and Primary Scale of Intelligence-Fourth Edition, WPPSI-IV, Wechsler Intelligence Scale for Children-Fifth Edition, WISC-V and the Wechsler Individual Achievement Test-Third Edition, WIAT-III.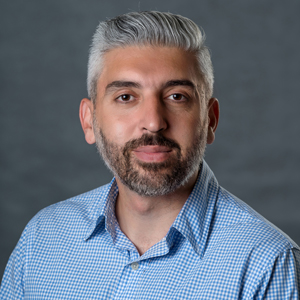 Maher is a psychologist. Maher's work is built upon over six years of experience and thousands of client interactions around the country, across the public, private and non-for-profit sector. Maher works with young adults, adults, and older adults, presenting with a range of mental health issues including trauma, anxiety and mood related disorders, identity and existential issues, vocational uncertainty, grief and loss, personality disorders, and anger management issues.
Maher's treatment considers the physical, occupational, social, spiritual, intellectual, and emotional aspects of life, to establish realistic and helpful responses to stressful situations by building resilience and to help in creating sync and rhythm in one's life and relationships. Maher uses evidence based psychological approaches such as Trauma Focused Therapy, Acceptance and Commitment Therapy (ACT), Schema Therapy, Mindfulness, Solution Focused Therapy, and Psychodynamic Psychotherapy to achieve client goals. He particularly focuses on how values and attachment styles shape the individual, and how such values can be used to build the foundation of one's ability to form relationships throughout life.
Prior to joining Insight Psychology, Maher developed a broad base of skills in clinical and organisational assessments, across several clinical settings including St Vincent's Hospital (Mental Health), The Centre for Heart and Mind (ACU), Max Solutions (Vocational Counselling & Health Services), The Australian Defence Force (Organisational & Clinical), and more recently, The Upfield Soccer Club (Counselling Refugee & Asylum Seekers). Maher has administered and interpreted a wide range of psychological tests designed to assess personality, psychopathology, intelligence, and cognitive functioning. Maher is an associate member of the Australian Psychological Society. He also speaks fluent Chaldean and some Arabic.
Bronwyn is a psychologist with the Psychology Board of Australia and has a strong background counselling adults and teenagers. She has worked with highly diverse cultural and social populations in a range of settings, including community health, psychiatric rehabilitation, private practice, family reconciliation, youth and mediation services.
Bronwyn has a flexible approach to counselling which broadly draws upon the biopsychosocial model (BPS). The BPS model is a dynamic model that recognises the complex interactions between biological, psychological and social constructs in health and wellbeing. The model is well placed to integrate a range of therapeutic approaches including strengths based, solution focussed, cognitive and behavioural therapies including, ACT, mindfulness, behavioural activation, motivational interviewing, problem solving, eye movement therapy, nutrition and lifestyle adjustments.
Bronwyn's approach to therapy is to recognise the unique personal strengths and experiences of the person, develop new skills and collaboratively work on agreed upon solutions.
Bronwyn's experience includes working with mood and anxiety related conditions, trauma, grief and loss, emotional regulation, adjustment, identity concerns, LGBTQI related issues, workplace conflict, personality disorders, weight and body image concerns, relationships and motivation.
Bronwyn is a member of the Australian Psychological Society and is registered to provide psychology services under Medicare.
Lydia is a psychologist with the Australian Health Practitioners Regulation Agency (AHPRA) having completed a Graduate Diploma of Psychology at Deakin University followed by the AHPRA approved 4+2 internship program. She has over six years experience delivering psychological intervention in various settings including private practice, primary schools and secondary schools.
Lydia works primarily with children, adolescents and young adults. She has a wide range of knowledge and experience diagnosing and treating young children with Autism Spectrum Disorder. Lydia's additional areas of expertise include stress and anxiety, depression, grief, self-esteem challenges, friendship difficulties and risk of self-harm and suicide.
Lydia provides support to individual clients as well as groups. She has extensive experience in developing and implementing social skills programs for children and adolescents who are experiencing difficulties in communication, friendship development, self-esteem and resilience. Her passion is to ensure all young individuals feel happy and empowered in life to fulfil their potential.
Lydia is a Medicare provider and strives to use best practice guidelines to assess, treat, plan and manage the wellbeing of her clients. She aims to employ evidence-based interventions and strategies including Cognitive Behavioural Therapy, Acceptance and Commitment Therapy, Motivational Interviewing and Mindfulness to provide confidential treatment and support that is tailored and individualised to the client.
Hayden is a psychologist with experience at Lifeline, secondary-schools and private clinical settings. He has more than 10 years of experience working across a variety of settings and with a broad range of mental health issues. Hayden understands that seeing a psychologist for the first time can be a scary experience, which is why he emphasizes the importance of creating a safe therapeutic-space. His approach begins with building rapport and a judgement-free environment. Hayden truly believes in the value of therapy not only for improving mental health, but also for creating a more fulfilling, connected and meaningful life. Hayden is caring, authentic and insightful in his approach. He integrates evidence-based approaches with creating a safe and compassionate space for personal growth.
Hayden works with clients experiencing a range of difficulties, including:
ADHD (attention-deficit/hyperactivity disorder)
Mood and motivation
Anxiety
Sleep
Anger/irritability and aggression
Stress and burnout
Self-esteem and body-image
Adjustment to life changes
Relationship issues
Grief and loss
Trauma
Alcohol and other substance use
Therapeutic approaches
Depending on his client's needs and preferences Hayden uses a variety of evidence-based approaches including:
Cognitive Behavioural Therapy
Solution Focused Therapy
Dialectical Behavioural Therapy
Mindfulness
Strengths-based approaches
Compassion-based approaches
Cassandra has worked in customer service for over 5 years. She has a Masters in Creative Writing, Publishing and Editing from Melbourne University and is also a certified yoga instructor. She is occasionally an author, a very average surfer and has a particular interest in youth literature and mental health.