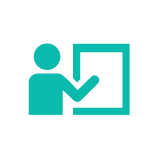 Our children are our future and therefore bringing awareness and understanding of the mental health conditions they experience is paramount to their ability to thrive. In Australia 1 in 7 young people (aged 4-17) experience a mental health condition and the number of deaths by suicide in young Australians is the highest it has been in 10 years.
At Insight we believe the children and youth of our community deserve to reach their full potential. In light of this, we have developed our schools and wellbeing packages in order to provide students, teachers and parents awareness of mental health conditions and practical strategies that allow children to thrive and parents and teachers skills to manage the needs of their students and children.
Insight understands that young people spend much of their lives in the school community and therefore providing workshops in the school environment that are tailored to suit the needs of young people, their schools and their families is our solution to helping young people live the life they deserve.