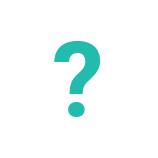 What is a psychologist?
Psychologists have completed university studies in the science of human behaviour and mental functioning. They have professional training and clinical skills that allow them to help people deal more effectively with life problems and alleviate distress associated with mental health issues. Psychologists are trained to use psychometric testing and clinical interview to gather information, make diagnoses, and plan and implement treatment.
Psychologists do not and cannot prescribe medications.
A therapist is often used interchangeably with psychologist although unlike a psychologist there are no regulatory restrictions on who can be called a therapist. It is important to choose a qualified psychologist and check their credentials in psychology when choosing someone to help you with your mental health needs.
What is the difference between a Clinical and Forensic Psychologist?
Clinical psychologists work to help the client achieve their desired outcome and reduce psychological distress in a clinical setting. This benefits the client in terms of personal growth and support.
Forensic psychologists apply psychology to the criminal or civil justice field. Often, they are appointed by lawyers or the Court to conduct independent assessments to help or educate the court, without necessarily potential benefits to the client. Similarly, clients can seek psychological therapy from a forensic psychologist whether it is court appointed with progress communicated back to the court or self-referred to improve problematic behaviour that has led to criminal or civil proceedings. (e.g., child custody. Forensic psychologists are also trained in different psychological therapies, as are Clinical psychologists.
What is the difference between a Psychologist and Psychiatrist?
Psychiatrists are trained medical doctors who then go on to further study of the mind and how to assess, diagnose and treat mental illness. Some but not all psychiatrists can provide psychotherapy.  They can prescribe medications and they spend a lot of their time with patients on medication management.
Psychologists receive specialist training in psychotherapy, administering psychological tests and can assess and diagnosis mental illness.  Psychologists use therapy to work on alleviating symptoms related to mental health.
Although there are differences in the two field of practice, psychiatrists and psychologists often work together in the treatment of patients.  A psychologist is not able to write prescriptions by may recommend a client be seen by a fellow psychiatrist in order to receive medication.
When should I seek psychological treatment?
People seek psychological treatment for a variety of reasons, and at different stages in their lives. There is no rule or set structure for when someone should speak with a psychologist.
Some of the most common reasons are for treatment of depression, anxiety, grief and loss, relationship difficulties, low self-esteem or work stress.
Some of the clients at Insight use the treatment sessions as part of their ongoing personal development or skill development. Clients find these sessions help them to manage their mental health so that they can respond better to unpredictable life stressors.
People can attend therapy alone or with their partners (couples counselling).
If you are in an emergency, call Lifeline on 13 11 14.
Am I eligible for the Medicare rebate?
You may be eligible for a Medicare rebate for your psychological treatment if you are an Australian citizen/resident; and you're experiencing mental health difficulties and problems including but not limited to anxiety, phobias, depression, anger, sleep problems, alcohol problems, work stress, relationship problems, trauma, grief/loss, drug problems; etc. If in doubt, make an appointment to see your GP to discuss your eligibility to obtain a Mental Health Care Plan. Click on the link for more information on Medicare rebates.
What is the Government service "Psychological Strategies' (formerly known as ATAPS)?
Psychological Strategies (formerly known as ATAPS) is an Australian Government program that was developed to improve the health outcomes of low income and disadvantaged people with mental health issues in the community. Introduced in 2001, Psychological Strategies is part of the Better Outcomes in Mental Health Care Program, and was developed to deliver short term, goal orientated, focussed psychological strategies to individuals with common mental disorders of mild to moderate severity. It is important that people referred to this program are likely to respond to short term interventions.
To be eligible for Psychological strategies people must be unable to access other types of service, such as Medicare, and/or private services. In general, people will be unable to pay for such services. It is up to a persons' GP to make the decision about eligibility. People may receive a maximum of 12 individual sessions per year. The referring GP may in exceptional circumstances, recommend that the client receive an additional six sessions above those already provided.
Through Psychological Strategies, people are also eligible for up to 12 separate group therapy sessions within one year. Groups should consist of 6-10 clients and group therapy does not count towards the individual mental health sessions in any year.
What should I expect on my first visit?
Our psychologists discuss your presenting issues and obtain a history, explain how treatment works and answer any questions and if time permits help you set goals that you would like to achieve from treatment.
How long is a treatment session?
Sessions run for 50 mins.
What are the available times and days for appointments?
Insight has treatment and assessment appointments Monday to Friday during the day, and some evenings. Contact us for more information.
How many sessions will I need?
After your initial session, we will book you in for three to six appointments to ensure you have a regular place. At your third appointment, you and your psychologist will review your progress and discuss future plans.
The therapeutic process differs depending on the individual and the complexity of the issues presented. It is dependent on factors such as previous treatment, support networks, and coping strategies.
The psychologists at Insight are experienced in providing both long- and short-term treatment and develop specific treatment plans based on your needs.
How much does it cost to see a psychologist?
The cost of a therapy session is $165 to see a Psychologist and $205 to see a Clinical Psychologist. You may be eligible for a Medicare rebate, which will significantly reduce your personal cost. See our fees for further information.
Are psychological services covered by my private health fund?
Some funds will provide rebates for psychological services; however, it is advisable to check with your specific fund as to whether your 'extras cover' includes psychological services and the amount of repayment. If you are eligible, you can choose to use either your private health insurance or Medicare to pay for psychological services you receive. However, you can only use one form of rebate for each session.
Do we write court reports?
Yes, we can write court reports for TAC, Work Cover claims, Department of Immigration, Department of Human Services, Centrelink, VOCAT and other criminal or civil court proceedings. You can request a psychological or forensic report depending on your needs or those requested by your agent. Court reports do incur a fee and are not funded by Medicare.  We will discuss details with you before proceeding. The fee must be paid in full before receiving the report.
Is my information confidential?
At Insight we adhere by the guidelines of the National Privacy Principles. Every session is private and confidential. That means all information discussed during our psychological therapy stays between you and the psychologist, unless you provide written consent saying otherwise. We care about your privacy and protect your private details.  See our privacy policy for more details. Your psychologist will discuss limits of confidentiality in your first session.