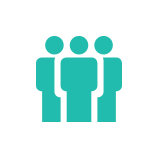 Group therapy is a process through which a small group of people (generally six to ten) meet face-to-face with a psychologist to talk about a particular topic, for example, mindfulness, anger management, trauma and/or living with chronic depression or anxiety.
Under the direction of the psychologist, group members share and explore their feelings and behaviours, hear different standpoints, learn novel coping strategies, and receive encouragement from others facing similar issues. Group therapy provides participants a powerful opportunity to share and learn from others in a safe and supportive environment while working toward healing and change. Group Therapy is eligible for a Medicare rebate when a referral is made from a GP or other medical practitioner.
Please click on the link to register your interest in a group program. Dates and details of group programs are coming soon.