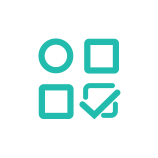 Psychologists are often associated with providing specialist treatment services, however they are also highly trained in conducting assessments. Most assessments typically involve a clinical interview with the client, as well as the administering of psychological tests. The psychologist may also interview the clients' family and other relevant parties in order to obtain additional and collateral information to assist the assessment process.
An assessment report is then written based on the information gathered by the psychologist during the clinical interview, the results of psychological tests administered, and the psychologist's clinical judgement and expertise.
Typically, an assessment report includes information surrounding the referral question, a summary of the client's background information, a summary of psychological testing results, and a final summary that answers the referral question(s) and often provides further relevant recommendations surrounding the referral question.
Below is a summary of the different types of assessments, all of which Insight clinicians are highly trained in conducting. Please contact us for a schedule of our assessment fees.
Clinical Mental Health Assessments
Provide an overview of an individual's current and general psychological functioning, including screening for psychological disorders and giving an overview of the client's personality features.
Cognitive Assessments
These assess an individual's level of cognitive functioning. They can provide a measure of overall IQ but can also assess more specific areas of functioning such as short-term memory, long-term memory, working memory, abstract reasoning, visuo-spatial and visuo-motor skills. They may also screen for any neuropsychological and learning problems associated with traumatic brain injury, acquired brain injury, dementias, developmental disorders and psychiatric/psychological disorders.
Personality Assessments
These assessments purely examine an individual's personality structure and its specific features. They also screen for any extreme deviations in personality and/or personality disorders. These assessments are useful in both vocational and clinical settings.
Worker's Compensation Assessments
These assessments assess the impact of a work-related injury on an individual's psychological functioning, their capacity to return to work, and provide treatment and further recommendations.
Victims of Crime Assistance Tribunal (VOCAT)
These assessments assess the psychological impact that the victim has endured as a result of a crime and provide recommendations for treatment and/or prognosis.
Transport Accident Commission (TAC)
These assessments assess the psychological impact of an accident on an individual with the view of providing recommendations and a treatment plan.
Risk of Violence Assessments
Provide an indication of an individual's risk of violence/ reoffending and what factors will increase/decrease this risk. This assessment can guide bail applications, sentencing, parole and preventative detention with the view of also providing treatment and other recommendations.
Forensic Psychological Assessments
Similar to a psychological assessment, except the objective of a forensic psychological assessment is to facilitate decision making of the court and statutory boards by providing professional opinion regarding the psychological conditions, motives of criminal behaviours, rehabilitation needs, re-offending risks and progress of rehabilitation of those who are in custody.
Educational assessments measure a child's cognitive and academic strengths and weaknesses. A child or adolescence memory and attention can also be assessed. Children are often referred for these assessments when they are having difficulties at school or alternatively are doing well academically but are exhibiting behavioural issues due to boredom.
The aim of the assessment is to use a wide variety of information from a number of sources to consider different possibilities for the difficulties being experienced. Understanding a child's strength (more developed skills) and weaknesses (less developed skills) means parents and teachers can deliver information that aligns with a child's strengths fostering understanding in the school and home environment. Recommendations are made that are designed to assist the child and their families to improve functioning.
At Insight, our qualified and highly trained psychologists can provide the following educational assessments:
Cognitive (full scale IQ) assessment – children/adolescent aged 2- 16 years
A cognitive assessment includes a:
• 45-minute consultation with parents (background information/ history)
• 90- minute cognitive assessment with child using psychometric tests in which a report is written
• 50- minute feedback session with parents to discuss results and recommendations
Education/ achievement assessment
An education/achievement assessment includes a:
• 45-minute consultation with parents (background information/ history)
• 2 x 60-minute assessment with child using psychometric tests (includes report)
• 50- minute feedback session with parents to discuss results and recommendations